Every Friday, Atwood Magazine's staff share what they've been listening to that week – a song, an album, an artist – whatever's been having an impact on them, in the moment.
This week's weekly roundup features music by Pigeon Pit, Kenny Foster, KINGS, Sophia Bel, Victor Mucho, St. Arnaud, Joey Harkum, K'Coneil, Lavender Lane, Garrett P. Tyler ft. Austin Antoine, Blue Mar, and stevexcooper!
•• •• •• ••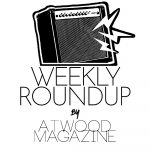 :: "Somewhere in Middle America" – Kenny Foster ::
It takes actually being there – with your "boots on the ground" – to capture stories of the real world and real people, and Kenny Foster is deep down in the thick of it. He may not introduce us to Paul at the bar, Anthony from the grocery store, or Bobby Jean, but on "Somewhere in Middle America," the singer/songwriter evokes the spirit of our country's heartland by paying special attention to life's little details – the ones that tell you all you need to know about some people you're likely never to meet. And yet, you probably know folks just like them.
There's a one light, one horse, two bar town that drinks in moderation
There's a video store with a tanning bed that makes for good vacation
There's a prom king and a Dairy Queen and they'll both make you famous
So Like it, love it, leave it, shove it, trust me it ain't changin' much
Somewhere in Middle America
Restrained instruments and intimate, up-close vocals turn our full attention to Foster's storytelling abilities as the artist transforms everyday observations into an extraordinary, visceral experience. Maybe it's the contrast of his harmonized voice singing the would-be chorus, "Somewhere… in Middle America." Ethereal and seemingly faraway, yet sung like he's whispering right into our ears, Foster holds nothing back in delivering the truth as he's seen it unfold.
"There's a stretch of two-lane road that starts outside Wickliffe, KY and in 5 minutes crosses the Ohio & Mississippi rivers, goes through three states, has a long and sometimes dark history, and I imagine most folks will never see it," the Missouri-born, Nashville-based singer/songwriter says. "This is that 3-miles, in song form."
"Somewhere in Middle America" is an incredibly comprehensive journey for a just over two minute song, and yet it's a straw man – the bare bones, barely scratching the surface of its many subjects' intimate lives. "Coffee served in Styrofoam and eggs down on the griddle; they don't need a lot when they're all living on a little. With their heels dug in with a torn up sleeve, where the left ain't right and the right don't leave…" What this song evokes more than anything is the soul of small town life: The good, the bad, the beautiful, the ugly, the pride and the humility, the competition and the camaraderie, it's all there and ready to be felt in full thanks to Kenny Foster.
Coffee served in Styrofoam and eggs down on the griddle
They don't need a lot when they're all living on a little
With their heels dug in with a torn up sleeve
Where the left ain't right and the right don't leave
There's a dinner bell and an open seat
Every Sunday folks find a place to meet
:: "I Won't Bite" – Sophia Bel ::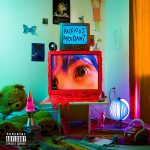 I'm fresh off a week-long ski trip to Quebec, and now I'm hungry for music that will keep the feelings of being in that awesome (and awesomely cold) part of the world alive. Celine Dion's French-language tracks are my go-to option, of course. But in terms of 2022 releases, something that will definitely do the trick is "I Won't Bite" by Sophia Bel, a Quebec City native currently residing in Montreal who channels the "early-2000's skate-punk and emo wave" that she grew up on.
"I Won't Bite" is the title track off of Bel's new EP, and it's also scheduled to be included on her debut LP, Anxious Ovidant, out April 15th. The singer likens the song to "… pure bliss… a warm warm summer breeze that turns your insides to mush… a dragonfly on an August evening that lights up your senses." Well, "a warm summer breeze" may not be what reminds me most of Quebec (at least not my most recent trip there at the end of February) but it's nice to know that, now that I've discovered Sophia Bel, I'll be able to maintain my cultural contact with Canada, even though I'm now back in the States!
:: Feather River Canyon Blues – Pigeon Pit ::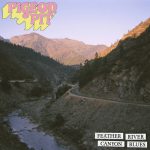 Pigeon Pit's Feather River Canyon Blues slipped under the radar when it was released on new years day, but that doesn't mean it's not one of the most exciting releases since the calendar flipped. Across it's 26 minutes, it's ten songs swing anywhere between jangly Harvest Moon era Neil Young ("soup for my family") to vintage Front Bottoms ("love letters.") Album standout "fire escape" is a beautiful merging of the two, resulting in a sound that feels familiar yet is so uniquely their own. It's folk-punk that's willing to veer to each corner of the genre's boxing, straining it's sides and making it more expansive all the time.
An entertaining listen, it belies its winter release date by begging to blasted from summer patios while you and your friends sing along.
:: "The Moment" – Garrett P. Tyler ft. Austin Antoine ::
An utterly absorptive, mesmerizing four-minute reverie, "The Moment" is passion and purpose defined: A song basking in the glow of those life-changing connections your remember and cherish for the rest of your life. For his third lifetime single (and first release of 2022), Nashville-based multi-instrumentalist Garrett P. Tyler teamed up with West Coast hip-hop artist Austin Antoine to create a sonic experience that's as smooth as butter. Between Antoine's seductive vocal lilt and even flow and Tyler's radiant and sweeping production, the pair cultivate a dreamy environment for soaking in love's immediacy and serendipity – because as we all know, the right time and the right place is hard to come by.
Oh tell me do you see it
You're sittin next to me
Looking at the view so heavenly
We got that chemistry
Feels so good with you lookin back at me
I'm in the driver's seat
Goin real slow ain't got time to speed
In my head like a melody
Singing I need you the most
I'm pullin' you close
Your head on my shoulder
But you don't seem sold
So imma try harder baby
"'The Moment' is dear to me because it is the first song I wrote for my wife, and is also the first song I wrote when starting my solo project," Tyler tells Atwood Magazine. "Musically, this song has everything I love. It has a hypnotic groove to captivate the most casual listener, but also has layers of color and detail to intrigue the more sophisticated of listeners. In addition to Antoine's collaboration and smooth vocal delivery, I hope fans will find themselves caught up in "The Moment" 🙂 when listening to my latest single!"
It's hard not to smile when swaying to this special song. Just as love comes with a certain weight and gravitas, so too do Tyler and Antoine give their all to make "The Moment" last long after the music's ended. They hit hard and leave a lasting mark, ensuring we return to "The Moment" time and again to get lost in love's sweet indulgence.
I'm thinkin maybe
You'd be my lady
Not just my daydream (echo)
Don't want nothin but you
Girl, what you thinking
won't you be my lady
Not just my daydream
Don't want nothin but you
:: "boy." – KINGS ::
I've been watching a lot of Euphoria lately. Its neon-drenched hyperreality makes for an addictive binge, but more than that, it's the perfectly placed needle drops that hook me time and time again. If I didn't know any better, "boy.," the latest single by Nashville pop artist KINGS, sounds like it was plucked straight from a strobe-lit party scene slowed to the most decadent slice of visual eye candy this side of Drive.
A sensuously dripping piece of midnight R&B, the track packs a venomous bite in KINGS' sultry vocals. She trains her crosshairs on a former paramour who (as we've all experienced at one time) left a lot to be desired. To put it less diplomatically, he was a bit of a fuckboi.
You're so petty that it hurts
Another pretty boy who can't use his words
Funny you think you're mature
I say got everything left to learn
"boy" comes from KINGS' first EP boy tears, which rounds out this theme of relationship catharsis and self-empowerment. She explains, "boy tears is my way of saying, I cried over a really dumb boy, probably too much, then I realized, why the hell am I crying when I could be screaming these songs in my car at 2am?"
Instead of letting him have the power, he is just a "boy" (boy boy boy boy) and she is the queen, or KING rather. Throw on this track to seize some of that power for yourself.
:: "Sick and Tired" – Joey Harkum ::
Prolific folk talent Joey Harkum is a man of simple means. It is easy to take our life for granted, but if you only stop and smell the roses you will realize there is so much beauty out there. The artist details this concept in his single "Sick and Tired." Harkum was a worker who performed manual labor. With this type of job often times you can feel rundown and over worked. The song is all about clinging to those simple pleasures to make it through the hard stuff. Through delicate, acoustic guitar and velvety vocals, he passionately showcases how fast you can become fed up with the daily grind.
I'm sick and tired
Of being sick and tired
Feels like everyday I'm just
Feeding the fire
Harkum is the former frontman for the notable Baltimore-based band Pasadena. Now embarking on a solo journey, he is recognized for his emotive storytelling. Harkum's lyrics evoke bliss, sorrow and everything in between. The singer has just released his album Storyboard and it is a true captivating triumph. "Sick And Tired" also stuns with that same striking quality.
:: "Never Silent." – stevexcooper ::
Brooklyn left-wing rap and pop artist stevexcooper recently dropped the zealous new single "Never Silent." featuring LIFEOFTHOM. Blazing with an inferno of attitude and luminosity, the track was inspired by some of Cooper's long-term inspirations, as he shares, "This songs taps into some of my more aggressive electronic influences like SLIKBACK, Giant Swan, and Avon Terror Corps. I think a lot of people have spent the last half decade listening to the "noisiest" music of their lives, which I love. I grew up on Aphex Twin and Squarepusher and other artists who seemed to capture the sound of destruction and worlds breaking. I think this song does that, too."
Both sonically and visually, "Never Silent." touches on violence, but rather than the detriments of it, the musician highlights it's origins and how it can be crucial for survival and making change. The concept of violence is evident in the fierceness of the sound, as well as the music video, which sees both artist's demonstrating bold body language and speaking directly into the lens.
:: "Enjoy Yourself" – St. Arnaud ::
There aren't many major cities in Canada (or practically anywhere else in the world) further north than Edmonton, Alberta, which is what inspired the charming name of North of Here, a three-man band devoted to folk and Americana. Ian St. Arnaud served as a vocalist and mandolin player for the band through 2017, when the new tunes stopped coming, and then embarked on a solo career, starting with the 2019 release of his debut LP, The Cost of Living. He's currently gearing up for a follow-up, which he says will "continue the thread of self-reflection, vulnerability, and rawness" of its predecessor, "but with notable departures in texture and form."
We'll get to see how the album leaves up to that description on April 20th, when Love And The Front Lawn will see the light of day. In the meantime, we can take pleasure in listening to some of the material from the album that's already been released, including "Enjoy Yourself," a readily likable and lighthearted number with acoustic guitars, trumpet playing, and drum beats layered together in a pleasing arrangement. In the author's own words, this song "consists of the timeless cycle of guilt-ridden hangovers and self-soothing affirmations, laughing off the scrapes and bruises, and encouraging others to do the same when taking stock in the dreaded landscape of comparison." It's worth giving that landscape a stroll.
:: "Money Dance" – K'Coneil ::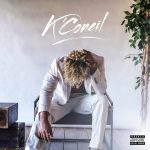 We all dream of that fairytale romance like we see in the movies. The kind of relationship where the other person treats you like a prince or princess. Well K'Coneil knows how to spoil his partner and expresses his grand acts of love in "Money Dance." Dripping with lush R&B beats and smooth, addictive vocals the single will have you saying… "give it all to me."
The Jamaican-American talent seamlessly blends Pop, Reggae, R&B and Soul. K'Coneil is a Chesapeake Bay native, but now resides in New York. That environment has truly influenced his eclectic sound. Inspired by talents such as Usher, Michael Jackson and Lionel Richie his suave style shines through in the bold, catchy bop. Listening to the tune it is easy to get lost in the sweet fantasy he has created.
:: "Runaway" – Lavender Lane ::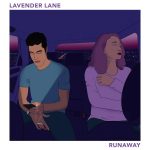 Lavender Lane's second single hits with a perfect combination of stirring emotion and sweet, charged cinema: The Glasgow band deliver a tight, anthemic reverie in "Runaway," a buoyant indie pop outpouring that calls to mind the likes of The 1975, Remi Wolf, and Pale Waves – all with the radiant charm we're coming to learn is signature Lavender Lane.
"'Runaway' was written through the mindset of someone who instead of really looking for love in relationships, looks for what benefits it can bring them," the band share. "This makes it difficult to form genuine connections, as they are picking people purely based on the way they look or their social status. When you navigate relationships in this way sometimes you get stuck in a relationship you really don't want to be in, making you want to 'Runaway', so the lyrics reflect being part of that situation."
one step forward and we're two steps back
you know you can't really love it if we're stuck in the past
you say you love my face but you don't love me
i guess we're backseat lovers, everything in-between
Glistening guitars bounce out a driving, sun-kissed melody as Ursula Grant charts a relationship's fall from grace. Her words ache with heartfelt emotion, and her delivery is crisp, impassioned, and intimate: Together with band mates Matthew Hall and Euan Clark, she ensures we leave "Runaway" with a sense of relief and release. Lavender Lane's story is only just beginning, but we'll be paying close attention to these Scots as the year progresses.
:: "Coffee in Bed" – Victor Mucho ::
"You are the one I love, and we know that for so many reasons," Victor Mucho sings in the chorus of his debut single, released late last year. "You are the one I love, and I sure hope you forget the little things." An intimate rush of heart-on-sleeve indie folk, "Coffee in Bed" is an achingly vulnerable exploration of love. Born in the solitude of the pandemic, it's a song about life's daily grind (no coffee pun intended) and appreciating each day's moments of wonder, connection, and beauty.
The solo project for Judah & the Lion's Brian Macdonald, Victor Mucho will be releasing his debut album Moonlight in Visby this summer. The product of Macdonald's time spent living abroad in Sweden with his wife Maddie and dog Halyard (Visby is a town on the Swedish island of Gotland in the Baltic Sea), Moonlight in Visby is a record of stasis and wonder, self-discovery and reflection. "Coffee in Bed" is a special part of that story; together with its B-side "made a fire," it speaks to how Macdonald welcomed in a fresh perspective on life.
"These first two singles – 'Coffee in Bed' and 'made a fire' – give the listener a snapshot of our life in Sweden," he says. "We swam in the frigid Baltic Sea almost daily, camped on the beach, and took long walks. Overall, I learned to value simplicity and now find myself striving to recreate that lifestyle at home in Nashville."
"Coffee in Bed" doesn't try to be catchy; it doesn't try to be cool. All it is, is an honest song about embracing the love in your life, and making sure you don't take that love for granted.
:: "Eulogy for Rohith Vemula" – Blue Mar ::
Brazilian born, Los Angeles based artist Blue Mar has just dropped a thought-provoking new single with "Eulogy for Rohith Vemula." Known for his politically charged songs, Blue Mar (a.k.a Marcelo Deiss) makes yet another statement with the ode to the Indian activist. The inspiration for the song came during the pandemic, when the artist immersed himself in books, finally discovering "The Good Immigrant." Admiring the amazing work of Vemula, Blue Mar wanted to honor his work and thus the eulogy was born. The artist shares, "I was looking for new reading material and came across a book called the "The Good Immigrant". It consists of 26 essays and it was the 1st time I heard about Rohith Vemula. This prompted me to do some online research and learn more about his life story, his activism and what he did for the Dalit community."
Staying true to his distinct sound of husky vocals, jangly guitars and simple arrangements, there are no facades when it comes to Blue Mar. Combining organic instrumentation, with feel-good melodies and bluesy tones, the new single gives us an idea of what we can expect from his upcoming album, The March Hare.
— — — —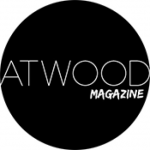 :: Weekly Roundup ::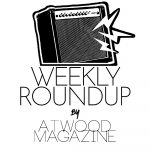 ---
:: This Week's Features ::
---